Real Name
:
??
?????? (Ichigo Toya)Codename
:???! Kamengeki, The Masqe! ??! Kasuo, The Masqurade! ??????!! Kamen no sent?ki! The Masked Fighter!
Species
: Powered human
Origin
: Ichigo was born in Kyoto, Japan, to a rigidly proper Japanese family. His family put a lot of pressure on him to be the best at ALL THE THINGS, despite that all he wanted was to run around and play. Ichigo had very low self confidence when he was younger, and was very shy. He did excel in his schoolwork and in sports and karate as well, but his real confidence came when he started to learn fencing. Slowly he began to gain confidence and friends which bolstered him to new heights of cockiness, though it's mostly just a show. He is a cocky arrogant jerk until you get to know him better at which point it's easy to tell what a nice, sweet kid he is. He was a transfer student to a high school in Metro City three years ago and then was given a scholarship to a high profile private college. His powers manifested in his first year in Metro City.
Skills and training
: Skilled artist, elite fencer, champion Go player. He is a genius, basically, though he rarely applies his full mental capacities to anything. He is a strategist, actor, and artist. He has been on the track team in school since middle school and has been fencing since then also. He is a master with a blade, and will, without a doubt, fuck you up if you're not ready for him. He writes his own manga, dojins, and hentai comics, for fun. Ichigo also has decent knowledge of martial arts and hand to hand combat.
Superhuman abilities
:
Enhanced Reflexes, Enhanced Perception, Enhanced Agility. Ichigo's talent has manifested in the form of superior coordination and dexterity, as well as superhuman perceptive traits. As a result, his reaction times are approximately 348% faster than the average human, giving him the ability to perform feats of incredible agility, which would traditionally be considered impossible.
The talent usually awakens in battle, although Ichigo is most likely using every spare moment to train himself to take advantage of these traits in everyday life. Due to his extraordinary perceptive abilities, Ichigo is simultaneously aware of nearly every activity in his vicinity, using sights, sounds, smells and an instinctive quality he cannot quite describe to take note of potentially dangerous situations before they arise. It is for this reason that Ichigo is nearly impossible to ambush or surprise. It is possible that he may be caught unawares, but unlikely.
It is worth noting that Ichigo's reflexes have also been enhanced, allowing him to react physically to any stimulus with blinding speed. Whereas the Zen Archers of Tibet must train all their lives to develop the ability to deflect arrows, Ichigo finds the exercise to be on-par with the difficulty with which most ordinary people attempt to deflect punches or kicks.
To summarize, Ichigo is much faster to react to any given stimulus than what he appears. His superhuman agility gives him acrobatic talents unlike most gymnasts, which lends itself to quickly removing his body from danger with very little notice. It will take careful planning and execution to pin him down.
Ichigo's eyes are usually a very dark purple so as to seem almost black. It's usually not noticeable that they are purple until he uses his powers at which point they gradually increase in lightness until they are a glowing purple-white.
Ichigo is also a real life anime character and has actual stylizations such as sweatdrops, spiral eyes, blue lines under his eyes, cross veins, etc., even though he looks normal otherwise.
Advancement levels
:
-
Level 1
:
- - -
Abilities
: Has twice normal human speed reaction times, heightened senses including sight, hearing and smell to 2x human levels. Super speed at 50mph Levels And Agility at catlike levels.
- - -
Skills
: Proficient in Karate and a skilled fencer. Proficient in track skills and parkour. Skilled at riding a motorcycle and racing/tricks, Speaks Japanese, Chinese, English and Korean.
- - -
Equipment
: A tricked out Kawasaki motorcycle, High Quality Rapier, Costume including mask, black bomber jacket, jeans, riding boots. Flashbangs.
- - -
Other
: Has family and friends in Japan and access to all the nifty things his school has to offer.
- - -
Weaknesses
: Red Bean Paste buns, Sesame balls, Ramen, Pocky, Pretz and Sailor Moon. Easily distracted by copic markers and hentai manga. Occasionally suddenly stops whatever he is doing to draw something if inspired. Pervyness at x2Dean Winchesters (Easily distracted by pretty girls). Pretty girls may induce non-vital effecting nosebleeds of varying degrees.
-
Level 2
:
- - -
Abilities
: Reflexes at x3.5 human speed, Senses at 3.5 times human. Super speed at 80mph and Agility at Snow leopard levels.
- - -
Skills
:
- - -
Equipment
:
- - -
Other
:
- - -
Weaknesses
: Perviness at x1.5 Kisuke Urahara (-More- easily distracted by pretty girls). Pretty girls may induce non-vital effecting nosebleeds of varying degrees.
-
Level 3
:
- - -
Abilities
: Reflexes at 4.5 human levels, Senses at five times human. Super speed at 120 mph and agility at Spiderman.
- - -
Skills
:
- - -
Equipment
:
- - -
Other
:
- - -
Weaknesses
:
-
Level 4
:
- - -
Abilities
: Speed at Ichigo Kurasaki (Completely blurred) Agility at Byakuya Kuchki (Faster than the human eye perceive)
- - -
Skills
:
- - -
Equipment
:
- - -
Other
:
- - -
Weaknesses
: Ice cream.
Base of Operations
: Ichigo's apartment.
Description
: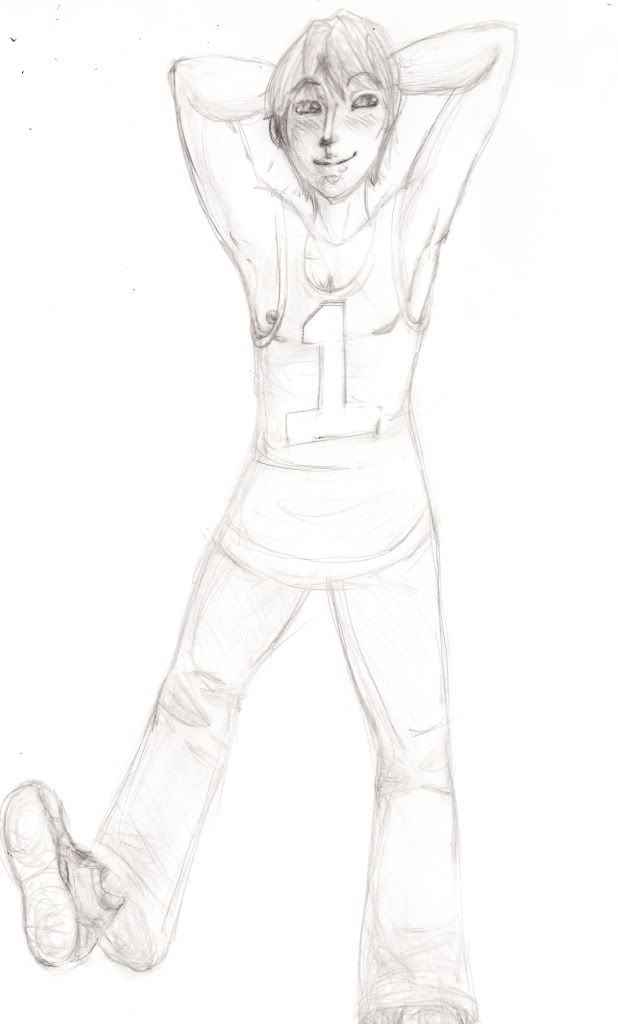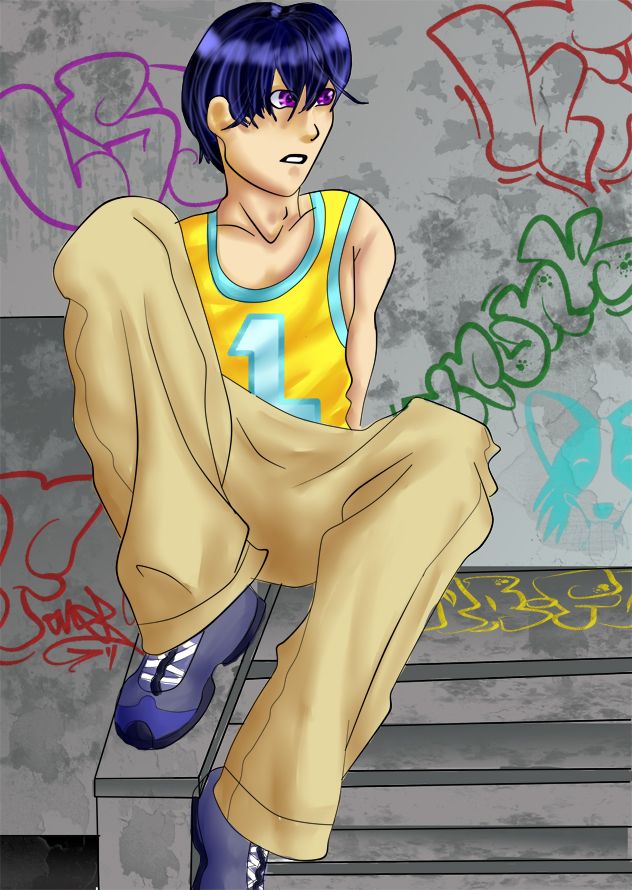 Most people who don't know Ichigo well would describe him as cocky and arrogant. They would be mostly right, but under that cocky "I can do anything AND do it better than you" exterior, Ichigo is a really nice kid, and a decent human being. He's very caring and protective of his friends, but he knows he's smart, he knows he's talented, and he knows he's skilled. He Fences and is on the track team, making his way permanently into this highly respected private college on a sports scholarship despite his rather massive intellect. Ichigo has a keen mind for strategy and started and captains the Go team at the school. In his spare time he enjoys drawing manga and hentai, playing go, literally being a real life anime character, and hanging out with his friends. Ichigo is considered very "kuuruu" or "Cool," which is something highly sought after in Japan.
What most people DON'T know about Ichigo is that at night he goes out on his motorcycle in a costume and mask and fights crime. No, seriously. As the Kamengeki Persona Ichigo shows more of that cocky nature, taunting his opponents and using their words against them cleverly.
Miscellaneous
: He's an anime.
Introduce Yourself
: Hi guys, I'm a nerdy nerd. Some may know me as Lenore and Jade from RPGWW. Apologies in advance for being thirteen at the time.